Generate More Sales By Giving Away Vacation Incentives!
These Are A HUGE VALUE! They Include Lodging, Plus Deeply Discounted Upgrades When Available (Travel Is Not Included).
How is it possible to offer these vacation accommodation incentives for so little money?  It's actually quite simple.
Large resorts always have "unsold" rooms available. If the room remains empty, the resort loses money. But if they offer that same room for a huge discount, they stand to profit quite well. When people visit a resort, they spend money in their restaurants, buy snacks, see shows, buy souvenirs, take excursions and more.
No Time-Share Presentation Attendance is Required!
We've contracted with a company to offer you this unique opportunity, to explode your business by giving vacation award accommodations to your customers. Keep in mind that YOU ARE ONLY PAYING FOR THE PROCESSING of this vacation accommodation award and not the actual accommodation, which is complimentary.  Look over this page in detail and get ready to beat your competition with this amazing offer!
We Currently Offer 12 Destinations...
7 In The USA, and 5 In Mexico!

---
USA Vacation Destinations - 4 Days & 3 Nights
$195 Per Night "Real Value"
The Award Recipient/Your Customer, Pays An Activation Fee For US Resorts, Of $19.45 per Night, When They Claim Their Accomodation.
In Addition, There Are Fees That The Resort Will Charge At The End Of The Stay.
Las Vegas, Daytona Beach and Myrtle Beach - $16.00 - $38.00 per night
Orlando Fl - $5.00 - $12.00 per night
Gatlinburg / Branson / Williamsburg - $0 - $12.00 per night
Resort fees typically cover: WiFi Internet Access, Local Calls, some resort amenities.

---
Mexican Vacation Destinations - 6 Days & 5 Nights
$300 Per Night "Real Value"
The Award Recipient/Your Customer, Pays An Activation Fee For Mexican Resorts, Of $19.70 per Night, When They Claim Their Accommodation.
In Addition, There Are Fees That The Resort Will Charge At The End Of The Stay. In Mexico, It's $10 - $16 per Night.
Resort fees typically cover: WiFi Internet Access, Local Calls, some resort amenities.
How Vacation Incentives Can Explode Your Business!
5 Vacation Package For $300 = $60 ea.
10 Vacation Package For $500 = $50 ea.
25 Vacation Package For $1000 = $40 ea.
You Can Try Just One Vacation, For Less Than $100


We'll Credit You 2 Additional Vacations With Your Order Of 5 and 3 Additional Vacations With Your Order Of 10!
Buy The "25 Pack" And We'll Credit You 6 Additional Vacation Incentives!
A Day in the Life at Vidanta Riviera Maya
Actual Customer Review Of Cancun Trip!
My review on our Cancun experience:

I was very skeptical of this trip give-away since it almost sounded "too good to be true", but I redeemed my certificate over the phone and paid a total of $98.50 in taxes and provided my desired travel dates. I was offered the 'all-inclusive' upgrades, but I declined them. About a week later I received an email from the resort confirming my dates, so I purchased the airfare for me and my wife.

Upon our arrival I was blown away by how big and beautiful the resort was. I rented a car and had to use the valet service since there is no self parking at the resort.
Check-in was a breeze. A timeshare salesperson approached us about a free breakfast buffet and discount card if we attended a sales presentation, which we kindly declined.
The resort is in Playa Del Carmen, about 40 minutes south of Cancun, an ideal location because you can drive to all the major attractions such as Chichen Itza, Tulum, Coba and more.  You can catch a ferry to the islands of Cozumel and Isla Mujeres too.
We visited every attraction and location mentioned and keep in mind we only stayed 5 days and 4 nights due to other commitments we had back home.

Upon check out, we received our final bill.
- There is a MANDATORY $100 Mexican pesos daily charge for valet parking (no self parking available), which comes out to about $5 US Dollars. This only applies if you drive your own car.
- There is a daily ISH tax (environmental tax) of $20 Mexican pesos, which come out to just over $1 US dollar a night.
- There is a daily ISA (some other tax) of $20 Mexican pesos, which comes out to just over $1 US dollar a night.
- There is a daily resort fee of approximately $365 Mexican pesos, which comes out to approximately $20.

The resort provides FREE basic speed internet for all guests. I had some business webinars to run, so I purchased the high speed internet package, which is NOT necessary for basic internet needs. This resort is the only resort in all of Mexico with a "Cirque Du Soleil" theater on the grounds and it was worth every cent but that is optional of course.

All in all, our ENTIRE stay cost us just $117 dollars for all standard charges. Keep in mind this is a 5 star resort. It was a STEAL! We could not be happier. In regards to the resort fee, MOST resorts charge that above and beyond other fees.  What an awesome vacation!

Javier Rodriquez
See How Simple It Is To Submit Your Customers Info...
Devise Your Give-Away Strategy
Set a threshold for your give-away (ex. Spend $2500 get a trip).  Leverage This with 2 tiers (ex. Spend $3000 get a 3 day vacation in the US, spend $5000 or more and get a 5 day vacation in Mexico).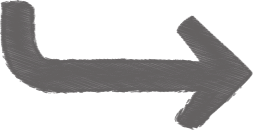 Submit Your Customer Info
Submit your customers name and email to us on your specific weekly submission day.
 

(You must submit on the specified schedule or you will need to wait until the following week. This will be upsetting to some customers so we recommend that you DO NOT miss your submission day)

 .  

You'll be submitting to our online forms with the date, name and email of the recipient.
We take care of the rest!
Your customer will immediately receive an email from us with a link to activate their vacation.
 

They will have 7 days to activate this or they will lose their FREE vacation.

 

We cannot re-issue and vacation so they must make sure to claim this in time!

 

When they click the link, they will be taken to a page where they will see the hotel/resort by name, along with details about it, testimonial videos to assure them that this is the real deal.

 

Accommodations are quality, exceeding most expectations therefore your customers will be delighted!
Your Customer Will Have 18 Months To Use Their Vacation.

---
How Is This Possible? Giving Away A Vacation Incentive For So Little Money?
We are acting as the facilitator of these wonderful vacations.  We don't get paid by the hotels or resorts and there are no kick-backs of any kind.  It actually cost us money each month whether we process any vacations or not.  That being said, we are making this incentive more affordable than you could imagine. For each of these vacations that you give away, we charge a $40to $60 processing fee for any and all destinations.
We know that this sounds too good to be true but it's not!  The hotel/resorts will still make money because the guests will spend money within the resort are on food, drinks, etc.
We recommend that you refrain from using the word "FREE" and instead refer to these as a "vacation reward" or that they are being awarded "complimentary vacation accomodations".
Now imagine being able to leverage this offer to have your customer close the deal with you, or to have them upgrade their choice of product, which puts more profit in your pocket.  Leverage these incentives for increased seasonal sales such as "Tax Season", "Memorial Day", "4th of July", "Lazy Days of Summer", "Labor Day", "Black Friday", "Christmas" and more!  Turn the slow season into a profit season by giving people something that they'll appreciate and enjoy!
We'll Credit You 2 Additional Vacations With Your Order Of 5 and 3 Additional Vacations With Your Order Of 10!
Buy The "25 Pack" And We'll Credit You 6 Additional Vacation Incentives!
1. Do my customers have to take a timeshare presentation in order to take advantage of your vacation certificates?
+
Great question. No, your customers will never be required to attend any sales or timeshare presentation. These are real, top quality Resorts with no hidden fees or strings attached. We are simply filling otherwise empty rooms which the hotels and resorts turn into additional revenue from these consumers spending money on the property, such as room service, spa, in house restaurants, bar purchases, casino and extra day stay, etc. In addition we will offer them additional incentives and upgrades that your client can choose to accept or decline. These additional incentives will save your customer from $500 to $1500 that will include a discovery tour of the property to introduce them to the benefits of resort membership or ownership. Your Client however will NEVER be required to upgrade.
2. How are you able to offer these incentives?
+
The parent company has traveled over 1 million families to date and has contracts with the world leading hotel chains, and resorts to help them fill their otherwise empty rooms. We help fill empty rooms which the hotels, resorts turn into additional revenue from other areas of their property and future bookings. Hotels rarely experience full occupancy, yet they remain open, providing rooms and services at fixed costs. So when hotels give out their rooms by partnering with Advertising bait and BookVIP, they might miss out on the room fee, but they already didn't have that in the first place, at least now they have the opportunity to gain a customer for their in-house restaurants, room service, their casinos, an extra day stay, future bookings, etc. The benefit of why our program works so well is the fact that it's a win win for everyone involved. You win because you gain more business from using our incentives. Your customers win because they received an awesome incentive gift from you. The resorts win because they gain additional revenue from other areas of their establishment that they otherwise would not have been able to get and they also have a new client that may book with them in the future. The parent company will also offer additional upgrades and incentives that your client can choose to accept or not.
3. How many vacations can I give away?
+
You potentially can give away an unlimited number of digital certificates depending on your package. Your customers can only use one in the US and One internationally.
5. Do the certificates have an expiration date?
+
Yes, our digital certificates created will be assigned an expiration date 7 days out from the date you sent it. Please note that the expiration date shown on the digital certificates only pertains to the actual activation of the certificate. After your customers activate a vacation certificate, they will have at least 18 months to travel. To activate the guest simply needs to pay the daily taxes and fees that correspond to the certificate. They can activate by phone or online.
6. Why do you put a 7 day expiration date on the certificates?
+
This works best when the customer activates right away, otherwise most will forget they even received it. During this 7 day period we will send them up to 3 emails to remind them to activate. Our redemption rate is the highest in the industry because the 7 day expiration date provides a sense of urgency to activate and use it. Another important reason is that the 7 day expiration date is there to protect our business and your business in the event our contracts change with the participating properties and travel companies, we can easily update or change our offers. This way we do not expose ourselves or your company to discontinued certificates in circulation that may be redeemed at anytime in the future.
8. Do you use my customers email or info for any other purpose?
+
No. We do not do any other marketing to your certificate recipient. We respect our business partners and have no intention of spamming your clients with email. We will send up to 3 email reminders during the first 7 days prior to the certificate expiration to remind them to activate. If they do activate then they have become a customer of the parent travel company as well and they may need to have further communication with this customer concerning the reservation, or reminding them to book dates etc.